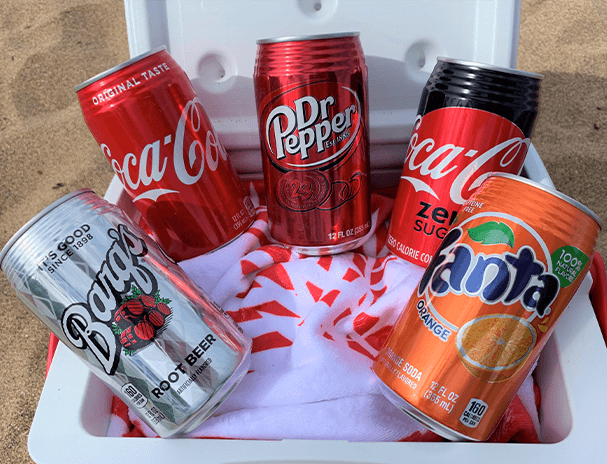 Providing for our people
Medical, Dental, Drug & Vision
Paid Sick Leave
Employee Referral Program
Paid Vacation
Holiday Pay
401k
Bereavement Leave
Jury Duty Leave
Employee Product Discount Program
EEO Statement
Maui Soda & Ice Works, Ltd. provides equal employment opportunities to all employees and applicants for employment and prohibits discrimination and harassment of any type without regard to race, color, religion, age, sex, national origin, disability status, genetics, protected veteran status, sexual orientation, gender identity or expression, or any other characteristic protected by federal, state or local laws. This policy applies to all terms and conditions of employment, including recruiting, hiring, placement, promotion, termination, layoff, recall, transfer, leaves of absence, compensation and training.
These job description is not an exclusive or exhaustive list of all job functions that an employee in this position may be asked to perform from time to time. Duties, responsibilities and activities may change at any time with or without notice.
Employment Opportunities
We support a Drug free Workplace
Title:
Full-Time Warehouse I
Job Information:
Required to properly rotate product by date in the warehouse.
Assists with loading beverage product onto pallets per pick ticket, truck, and route.
Must be able to efficiently take pick ticket and determine the beverage products, CO2 tanks, and syrups to be palletized and distributed, and verify order before loading pallets onto the delivery trucks.
Store beverages on racks or floor by style, size, brand, or type of material.
Must be able to maintain case picks per hour with accuracy to meet warehouse goals.
Must receive training and certification for forklifts and pallet jacks.
Must maintain a clean warehouse by sweeping, discarding trash, and empty boxes throughout one's shift.
Must be able to fill order from warehouse with care, concern, and diligence.
Must maintain baler machine, machine waste, trash receptacles.
Must maintain the usage and storage of crates as well as designated crate area.
Maintaining grounds around property.
Assist with maintaining equipment (forklift, pallet jacks, and hand trucks) and documenting issues with equipment to Vehicare.
Regular attendance is essential to the successful performance of this position.
Must have a positive work attitude and work will with management/ associates.
Hourly range: $14- $18
Qualification Standards:
Job Requirements:
Must be 18 years or older.
Required Education:
Preferred Education:
High school diploma or GED
Required Experience:
Title:
Full-Time Merchandiser
Job Information:
Will follow merchandising schedule to visit all major markets for the day and week.
Maintains and tracks all beverage products to ensure the products are fresh, clean, and sales worthy.
Must ensure the proper rotation of all products. Will communicate date-stressed products to Account Managers and Category- Merchandising Manager.
Assist with building displays at key accounts in a safe manner, and working with Account Managers to ensure the displays are attractive and to schematic standards.
Assists in creating and maintaining a clean and orderly beverage aisle, shelves, cold space, FLM's, displays, rack and point of sale both permanently and temporary.
Will report any unusual product damage or deviation to Account Managers, Sales Managers, and or Category Merchandising Manager.
Assists all point of sale merchandising so that any trademark piece is clean, in attractive condition, and positioned in the account in a timely/ current manner.
Operating a Company vehicle for the purpose to complete job duties/tasks.
Regular attendance is essential to the successful performance of this position.
Hourly range: $15- $18
Requirements
Required Education
High School Diploma or GED
Required Experience
Preferred retail experience
Required Licenses or Certificates
Clean driving record
Valid Driver's License
Preferred Electric and/Manuel Pallet Jack Certification