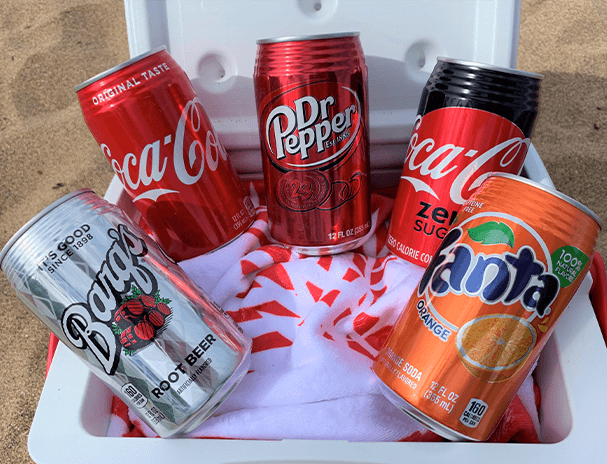 Providing for our people
Medical, Dental, Drug & Vision
Paid Sick Leave
Employee Referral Program
Paid Vacation
Holiday Pay
401k
Bereavement Leave
Jury Duty Leave
Employee Product Discount Program
EEO Statement
Maui Soda & Ice Works, Ltd. provides equal employment opportunities to all employees and applicants for employment and prohibits discrimination and harassment of any type without regard to race, color, religion, age, sex, national origin, disability status, genetics, protected veteran status, sexual orientation, gender identity or expression, or any other characteristic protected by federal, state or local laws. This policy applies to all terms and conditions of employment, including recruiting, hiring, placement, promotion, termination, layoff, recall, transfer, leaves of absence, compensation and training.
These job description is not an exclusive or exhaustive list of all job functions that an employee in this position may be asked to perform from time to time. Duties, responsibilities and activities may change at any time with or without notice.
Employment Opportunities
We support a Drug free Workplace
Title:
Junior Maintenance
Job Information:
$20.00- $28.00/hr depending on experience
---
Essential Functions
Inspecting, servicing, repairing, adjusting, and testing machines, devices, moving parts, and equipment that operate primarily on the basis of mechanical (not electronic) principles.
Start various machines on property and observe mechanical operation to determine efficiency and to detect problems.
Dismantle machines, equipment, or devices to access and remove defective parts using the appropriate tools for the job.
Maintain or repair specialized equipment of machinery located in the frozen department.
Reassemble machines after the completion of repair or maintenance work.
Inspect or test damaged machine parts, and mark defective areas, advise supervisor of repair needed, and perform lock out, tag out if necessary.
Assemble, install, or repair wiring, electrical or electronic components, pipe systems
Perform routine maintenance throughout property.

Read work orders and specifications to determine machines and equipment requiring repair or maintenance.
Inspect or test damaged machine parts, and mark defective areas or advise supervisors of repair needs.

Regular attendance is essential to the successful performance of this position.
Must have a positive work attitude and work well with management/ associates.
Specific Job Knowledge, Skills, and Abilities
Must be able to speak, read, write, and understand the primary languages used in a workplace.
Must be able to read and write to facilitate the communication process.
Requires excellent communication skills, both written and verbal.
Must possess advanced computational skills.
Supervisory Responsibilities
Physical Demands
Walking and standing are required for majority of the working day.
Must be able to lift up to 50 lbs. continuously.
Must be able to handle -35 degree frozen
Requires writing, standing, sitting, walking, repetitive motions, pulling, pushing, grasping, listening and hearing ability and visual acuity.
Talking and hearing occurs continuously to communicate with peers, customers, and management.
Ability to receive detailed information through words and vision.
Qualification Standards
Required Education
High school diploma or GED
Preferred Experience
1+ years of mechanical work
Licenses or Certificates
Required:

Ability to pass respirator fit certification
Grooming
All employees must maintain a neat, clean, and well-groomed appearance per Maui Soda & Ice Works, Ltd.
Title:
Temporary Merchandiser
Job Information:
Will follow merchandising schedule to visit all major markets for the day and week.
Maintains and tracks all beverage products to ensure the products are fresh, clean, and sales worthy.
Must ensure the proper rotation of all products. Will communicate date-stressed products to Account Managers and Category- Merchandising Manager.
Assist with building displays at key accounts in a safe manner, and working with Account Managers to ensure the displays are attractive and to schematic standards.
Assists in creating and maintaining a clean and orderly beverage aisle, shelves, cold space, FLM's, displays, rack and point of sale both permanently and temporary.
Will report any unusual product damage or deviation to Account Managers, Sales Managers, and or Category Merchandising Manager.
Assists all point of sale merchandising so that any trademark piece is clean, in attractive condition, and positioned in the account in a timely/ current manner.
Operating a Company vehicle for the purpose to complete job duties/tasks.
Regular attendance is essential to the successful performance of this position.
Hourly range: $19-24
Requirements
Required Education
High School Diploma or GED
Required Experience
Preferred retail experience
Required Licenses or Certificates
Clean driving record
Valid Driver's License
Preferred Electric and/Manuel Pallet Jack Certification