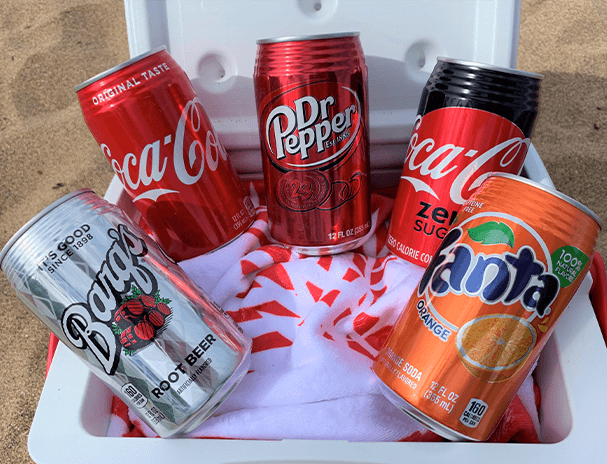 Providing for our people
Medical, Dental, Drug & Vision
Paid Sick Leave
Employee Referral Program
Paid Vacation
Holiday Pay
401k
Bereavement Leave
Jury Duty Leave
Employee Product Discount Program
EEO Statement
Maui Soda & Ice Works, Ltd. provides equal employment opportunities to all employees and applicants for employment and prohibits discrimination and harassment of any type without regard to race, color, religion, age, sex, national origin, disability status, genetics, protected veteran status, sexual orientation, gender identity or expression, or any other characteristic protected by federal, state or local laws. This policy applies to all terms and conditions of employment, including recruiting, hiring, placement, promotion, termination, layoff, recall, transfer, leaves of absence, compensation and training.
Employment Opportunities
We support a Drug free Workplace
Title:
Merchandiser
Job Information:
Communication with our premier partners to display all products within our portfolio of brands according to customer guidelines.
Keeps all product merchandised, fresh, clean and sales worthy; maintains a clean and orderly beverage aisle, shelves, cold space, FLM's, Coke logo'd/owned equipment, Display, Rack, Fountain, Cups, Lids and Point of Sale both permanent and temporary.
Executes all point of sale merchandising so that any trademark piece is clean, in attractive condition and position in the account is timely/ current.
Must have a pleasant personality, neat appearance.
Must be physically capable of handling cases of product weighing up to 60 lbs. continuously being
moved by hand.
Must have a valid driver's license necessary to operate Company vehicle, clean traffic abstract and demonstrate safe driving and work habits.
Required Education: High school diploma or GED
Preferred Experience: Retail experience
Title:
Full-Time Frozen Flex I
Job Information:
Must practice Good Manufacturing Practice (GMP) and Good Sanitation Practices (GSP).
Assist in the ice cream production process including: setup, picking and handling of ingredients and supplies, following formula, and the cleaning and sanitation of the work area for the next day.
Maintain and organize inventory of ice cream and frozen foods in subzero freezer temperatures for delivery and/or will-calls to customers serviced by the Company.
Assist in the production of McDonald's mix, CO2, propane, and Snow Ka Oi Syrups.
Maintains mix ingredient inventories by rotating properly.
Must keep storage areas neat and clean of any rubbish or foreign objects.
Operate continuous freezers on production floor.
Follow machinery maintenance program.
Assists with Food Safety assessments and validations of the product process, manufacturing process, Hazard Analysis Critical Control Point (HACCP), Hazard Analysis and Risk-based Preventive Controls (HARPC) food safety plans, and food quality plans.
Complete daily orders in an accurate and efficient manner.
Maintaining confidential information about the production of ice cream.
Regular attendance is essential to the successful performance of this position.
Must have a positive work attitude and work will with management/ associates.
Physical Demands
Walking and standing are required for majority of the working day.
Must be able to lift up to 50 lbs. continuously.
Must be able to handle -35 degree frozen
Required Education
High school diploma or GED
Required Experience
Licenses or Certificates
Preferred: Forklift Certification
Electric and Manuel Pallet Jack Certification