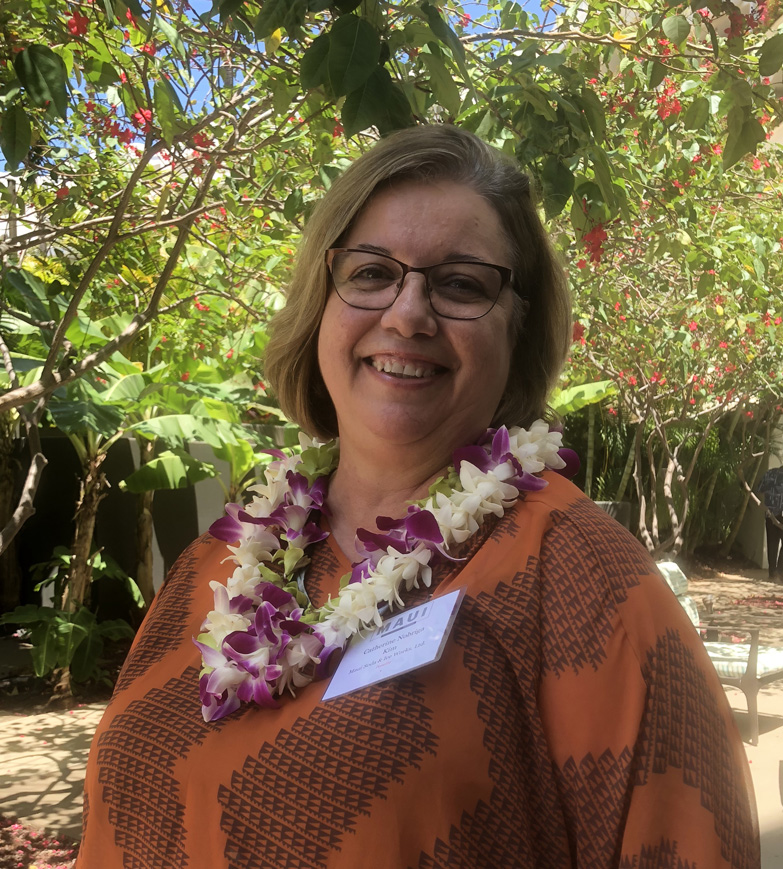 We were honored that our President and General Manager Cathy Nobriga Kim was invited to be a panelist at Pacific Business News' second annual "Maui Means Business" conference. The gathering of island business leaders was held on Thursday, April 4th at the beautiful Fairmont Kea Lani resort in Wailea.
The other panelists were Ryan MacLaughlin of Island Sotheby's International Realty, Lisa Paulson of the Maui Hotel & Lodging Association, Mike Rembis of Maui Health Systems and Mitzi Toro of The Maui Cookie Lady. Moderated by PBN Editor-in-Chief A. Kam Napier, the discussion covered topics as diverse as the range of the panelists' expertise – the costs of health care and housing, the future outlook for the visitor industry, the challenges facing small businesses, the responsibilities business leaders have to their wider communities. The consensus that emerged was that we all – business leaders in particular – have a responsibility not just to our "bottom lines," but to the greater good.
Cathy was informative, relaxed and a fantastic representative of Maui Soda & Ice Works, Ltd., Roselani Ice Cream, her family and the business that has operated on Maui since 1884 – a fact that drew sounds of amazement and a round of applause from the packed ballroom.