We recently received an intriguing email from which included a slew of photos of some old Maui Soda bottles. He was hoping we could help him date them.
Here they are: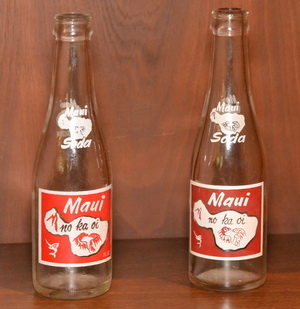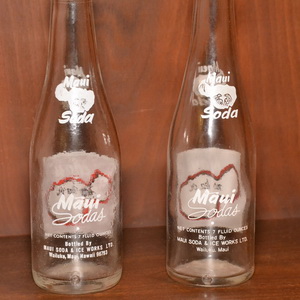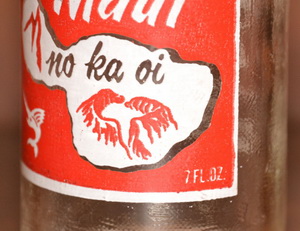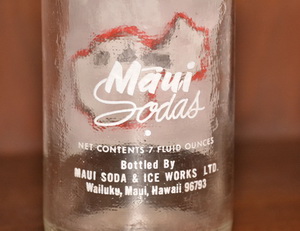 And here's Eric Cadiente's accompanying email:
"The back story for these bottles is that my wife and I live in Orlando Florida are vintage collectors of all things mid-century and tiki. I ran across these bottles in a thrift shop in Sedona, AZ back in April of this year. I was so intrigued by them and thought they would make a great addition to my tiki bar that I bought them and wrapped them up carefully in my suitcase and brought them back on the plane with me. I also create lighted bottles and thought about drilling a hole into them to put LED lights in and use them as a display. I couldn't bring myself to do it because the bottles are so intriguing and rare (relative term) here in Florida. Needless to say they have a certain 'kitsch factor' that works with my bar (as if tiki bars weren't kitsch enough)."
Michael Nobriga and his dad, Uncle Buddy, determined the bottles date from 1964 to 1966.
Thanks, Eric, for sending the kind of story we LOVE to hear, especially from so far afield.